Shipping container modifications is what we excel at
So you are in the market for a custom shipping container and don't know where to start. Lucky for you this is exactly what we do. We have been in the shipping container modifications business for over 25 years and there is no container customization that we can't do.
Water filtration container
Complete mobile water filtration system in a 20 foot shipping container. The container modifications were designed by the customer.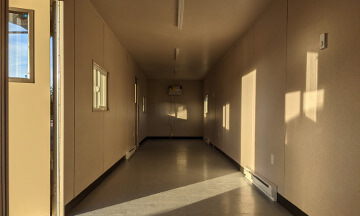 Shipping container office
Complete insulated office in a 40 foot shipping container. With air conditioning on both ends, heat and tile flooring.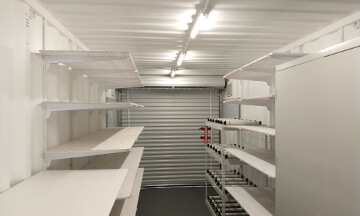 Scuba diving shop container
Complete scuba diving shop in a 20 foot shipping container. With custom built shelving and custom built steel cabinets and non slip floor covering.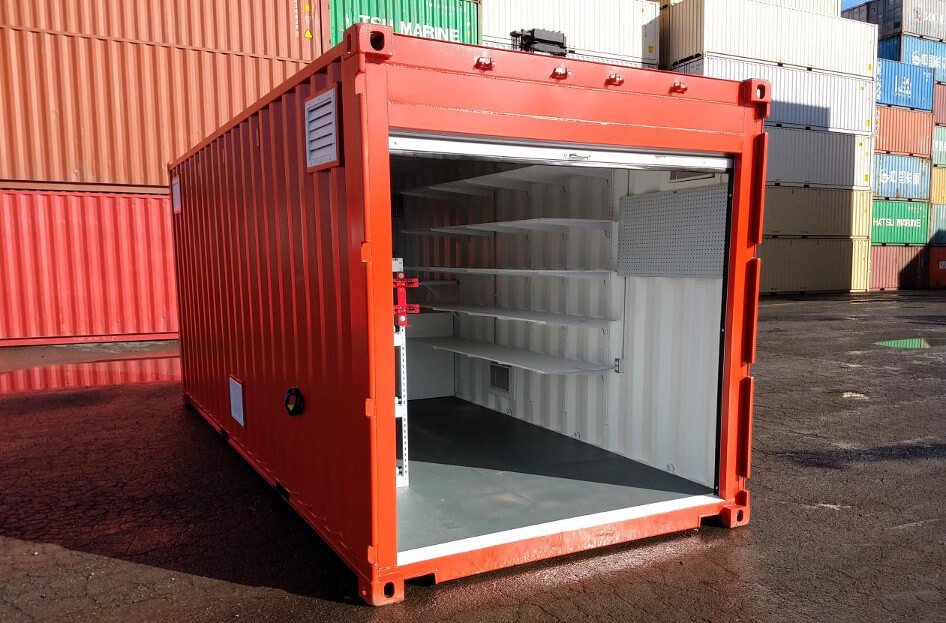 Shipping Container Modifications
Container to fit your
Needs
Here is one good example of shipping container modifications were we converted a standard 20 foot shipping container to a portable scuba diving workshop and full fill all our customer requirement.
✓

Roll up doors on both ends.

✓

Six adjustable louver vents.

✓

Electrical outlets and lighting.

✓

Custom built shelving.

✓

Custom built steel cabinets.

✓

Raptor liner floor coating.
Shipping container simple mods
Shipping container modification does not necessarily mean a complete modification of the shipping or storage container. By just installing a man door or a simple window on the container in a way the container got modified.
Man Door
Installing a weld and go man door will give you an easy access to your shipping container. Windows will bring in day light and reducing condensation.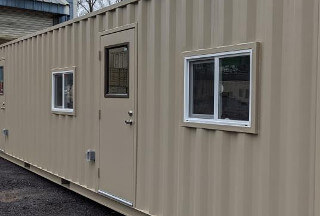 Louver vents
Louvered vents can be installed on any side of your shipping container to create an air circulation. Check out these adjustable louver vents.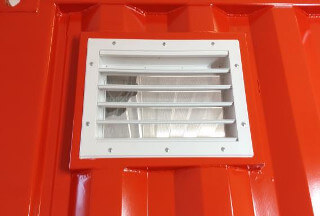 Roll Up Doors
Using your shipping container for storage?. It's really not a storage container without installing a roll up door on it.